Full 1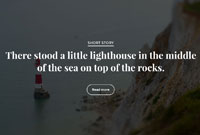 Our team's multisectoral experience allows us to provide a different and more open approach and is often crowned with innovative and cost-reducing solutions.
Our wide network of top experts at Research & Developments Centers in Switzerland and across Europe, offers excellent expertise integrating the latest technology and knowledge.
We collaborate closely with EPFL (Federal Institute of Technology in Lausanne) HEIG-VD (School of Engineering and Management Vaud), ECAL (University of art and design Lausanne), University of Mulhouse, Arts et Métier ParisTech.
Skills
CAD Inventor and SolidWorks
Instrumented test benches
Measurement Acquisition (LabVIEW)
Mechanical
Electronic
Robotic and automation
Cooling and pumping systems
Electrical motors