Full 1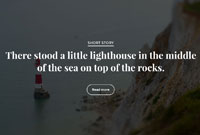 SICT PROVIDES THE MOST ACCURATE AND CONSISTENT SOLUTIONS FOR STRIPPING AND SANDBLASTING IN THE MARKET WITH ITS PATENTED LOKI TECHNOLOGY.
The dosing unit installed brings precision, accuracy and reliability not yet reached in the world of stripping.
Exceptional repeatability and precision of this system opens up new perspectives in industrial stripping. It can be easily and successfully integrated in robotics lines and automated production.
LOKI technology is widely used in architecture renovation, removing graffiti, surface cleaning in food & beverage production, industrial degreasing, paint surface preparation, etc.