Full 1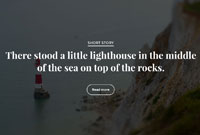 From prototyping we move to mass production, sourcing the best suppliers, to the point of installing production lines for our industrial clients.
Our technical team which masters a wide range of manufacturing processes, guarantees a successful engineering design profile and an efficient production follow-up.
In addition, our on-site presence ensures optimal quality control.
Skills:
Pre-production
Small quantities and large volumes
Injection and mould manufacturing
Conventional machining methods
EDM (Electrical Discharge Machining)
Water jet / laser cutting
3D printing
Sheet metal working and welding