Full 1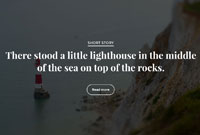 From innovative technology, industrial design, 3D conception to prototyping, we turn our clients' objectives into production reality.
Bottom line, we come up with a ready-to-manufacture product in a cost-efficient way.
Skills:
Optimization of design and ergonomics
Optimization of the number and type of components
Choice of materials and treatments
Assembly strategy
Choice of manufacturing processes
Failure Mode Analysis (FMEA)
Risk analysis
We are conducting a thorough analysis of cost study, manufacturing processes and assembly methods.
Our presence in China gives us an additional advantage in cost reduction.