Full 1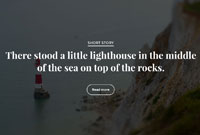 For Eurofeu SAS, the French specialist of fire extinguishers, SICT has developed 2 production lines using the LOKI technology for surface preparation before painting.
Stripping of the outer and the inner surface of fire extinguishers includes welds, pressed and tube.
The use of calcium carbonate with our LOKI technology, provides a degreasing and anticorrosion effect, optimal roughness and a better grip. This results in a 30% paint saving.
The production line operates 16 hours a day, 6 days out of 7 with a yield of 2,500 pieces processed per day.